Allen E. Rennett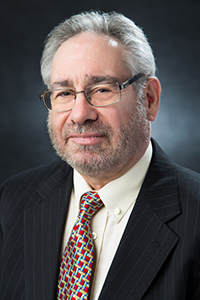 Email: [email protected]
Phone: (424) 777-4792
Practice Areas:
Real Estate; Corporate Law; Partnership Law; Limited Liability Company Law; Commercial Law
College:
University of Pennsylvania, B.A., 1969
Law School:
University of Pennsylvania, J.D., 1973
Membership:
Los Angeles County Bar Association (Sections on: Business and Corporations Law, Real Property)
The State Bar of California (Sections on: Business Law, Real Property).
Admissions:
1973, California
Allen Rennett, whose peers awarded him a Martindale-Hubbell AV rating, the highest rating available, has formed and provided ongoing advice to innumerable C, S and nonprofit corporations, general and limited partnerships, joint ventures, limited liability companies, and public entities. He has guided clients through franchise registrations, mergers, acquisitions, reorganizations, and dissolutions.
Mr. Rennett's major real estate projects have included representation of purchasers and sellers of major properties; representation of ground lessors and lessors of major commercial properties; representation of lenders and borrowers in real estate loans aggregating hundreds of millions of dollars, secured by shopping centers, apartment buildings, hotels, office buildings and a sports arena; representation of a redevelopment agency in the acquisition and development of a 56-acre sales tax increment-financed auto mall, including negotiation of disposition and development agreements with the private developer and eight automobile dealers representing 17 different automobile dealerships; representation of a city in acquisition and management of parking facilities and negotiation of a reciprocal easement agreement in connection with conversion of a regional mall to a mixed-use project including a major department store, mall stores, multiplex theater and 400 apartment units.
Prior to forming Berkowitz Cohen & Rennett, Mr. Rennett practiced for twenty-eight years at Richards, Watson & Gershon, serving in a number of management and administrative positions, including Chair of the Business and Real Estate Department, and for fourteen years at Neufeld Marks and predecessors.
Mr. Rennett has been a consultant to California Continuing Education of the Bar for its practice books, "Retail Leasing: Drafting and Negotiating the Lease (2007)", and "Organizing Corporations in California (3rd Ed. 2004)."
Mr. Rennett graduated cum laude from the University of Pennsylvania in 1969.  He received his law degree from University of Pennsylvania Law School in 1973, where he served as Research and Writing Editor of the University of Pennsylvania Law Review.
A former officer and director of the Beverly Hills Education Foundation, and past President of the Doheny Park Terrace Homeowners Association, Mr. Rennett is a graduate of the Team Beverly Hills program and was an active member of the Environmental Sustainability Topic Committee for the General Plan of the City of Beverly Hills.
Mr. Rennett has served as a Commissioner and Chair of the Architectural Commission of the City of Beverly Hills.